Bird Watching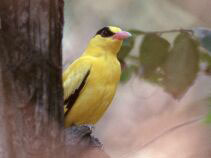 As we have selectively planted trees at Fern Resort we are proud to have several rare birds as our visitors up in the trees! The Green Leafbird, Hoopoes, the Slaty-backed Forktail, Bulbulbs and the White-rumped Shama are commonly seen, as well as the black-hooded Oriole here in the picture! A great experience is a trip into the Mae Surin Nationalpark south of the Fern Resort, where the Great Hornbill lives.

Nature Trails
Enjoy the beautiful nature of Mae Surin National Park and hike on the nature trails behind Fern Resort!
Follow our lovely guide dogs - for example to the beautiful Mae Sakut Waterfall and enjoy a splash of fresh mountain water!
Mae Sakud Nature Trail is behind the resort.There're 16 stations of knowledge along the way 7.5 k.m.(4 hours) If you would like to see just the waterfall ,you can choose to go half round just 2 hours.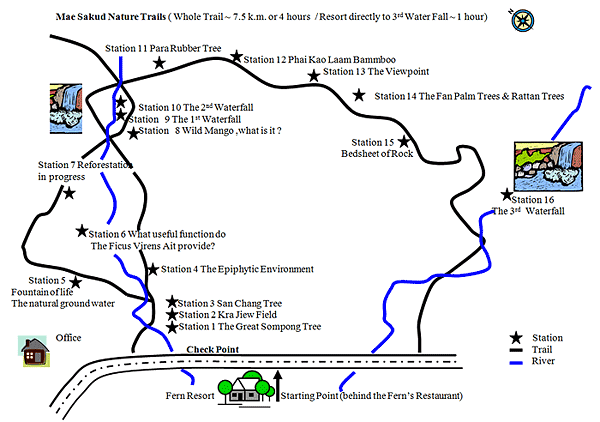 Local Agriculture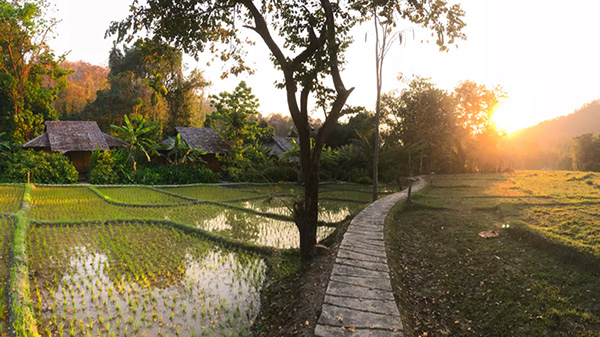 There is always something to watch and to see around our rice fields! You are very welcome to join the work in the field - try to plant or harvest rice yourself!

Biking
Take a mountain-bike and explore the area around the Fern Resort cycling!